Night Falling Over Portland, 15.5x30 Limited Edition Print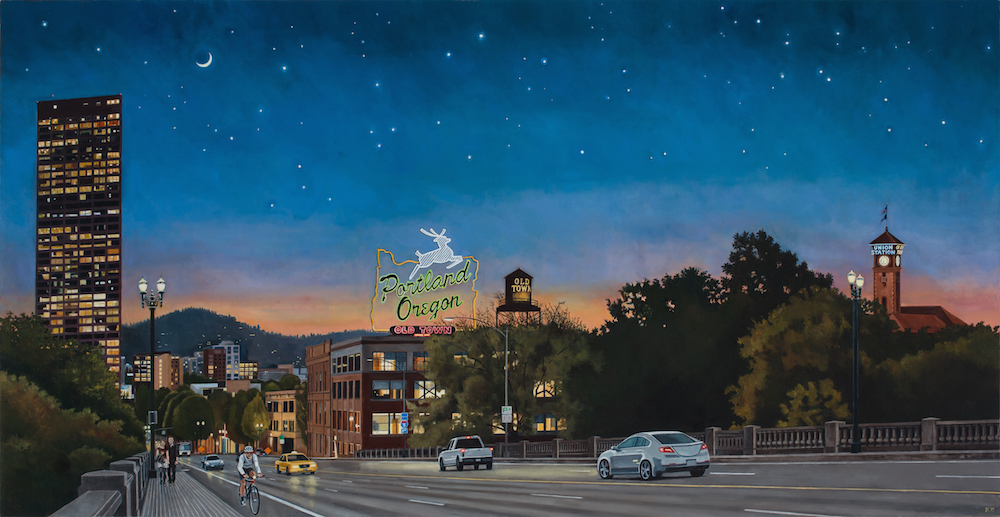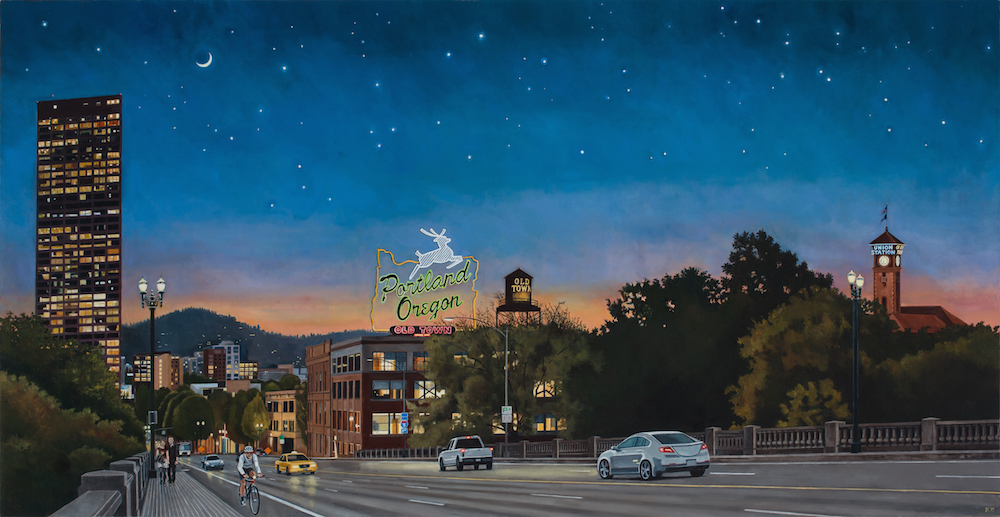 Night Falling Over Portland, 15.5x30 Limited Edition Print
Limited Edition 15.5x30 inch print of Night Falling Over Portland. Includes a 1/4" white border.
This oil painting was commissioned by and is in the private collection of Melody Hatch, and she has kindly given me the green light for a limited edition of 50 prints.
I took hundreds of photos from this spot on the left side of the Burnside Bridge to capture just the right combination of elements: the biker, cars, people walking, sky color, etc. etc. Melody envisioned adding the old street lamps and the Union Station. The painting was quite the undertaking for me at 32x62 in size, but it was completely worth it.
Each print is done on 100% cotton rag paper. NW Art+Framing uses the latest technology in wide format inkjet printers, and the best pigment-based UV-stable archival ink sets.
Each print is signed, numbered, and shipped FedEx in a cardboard mailing tube from NW Art+Framing in Portland.