Gift box of 8 assorted cards and envelopes, kraft paper fold-note cards, blank inside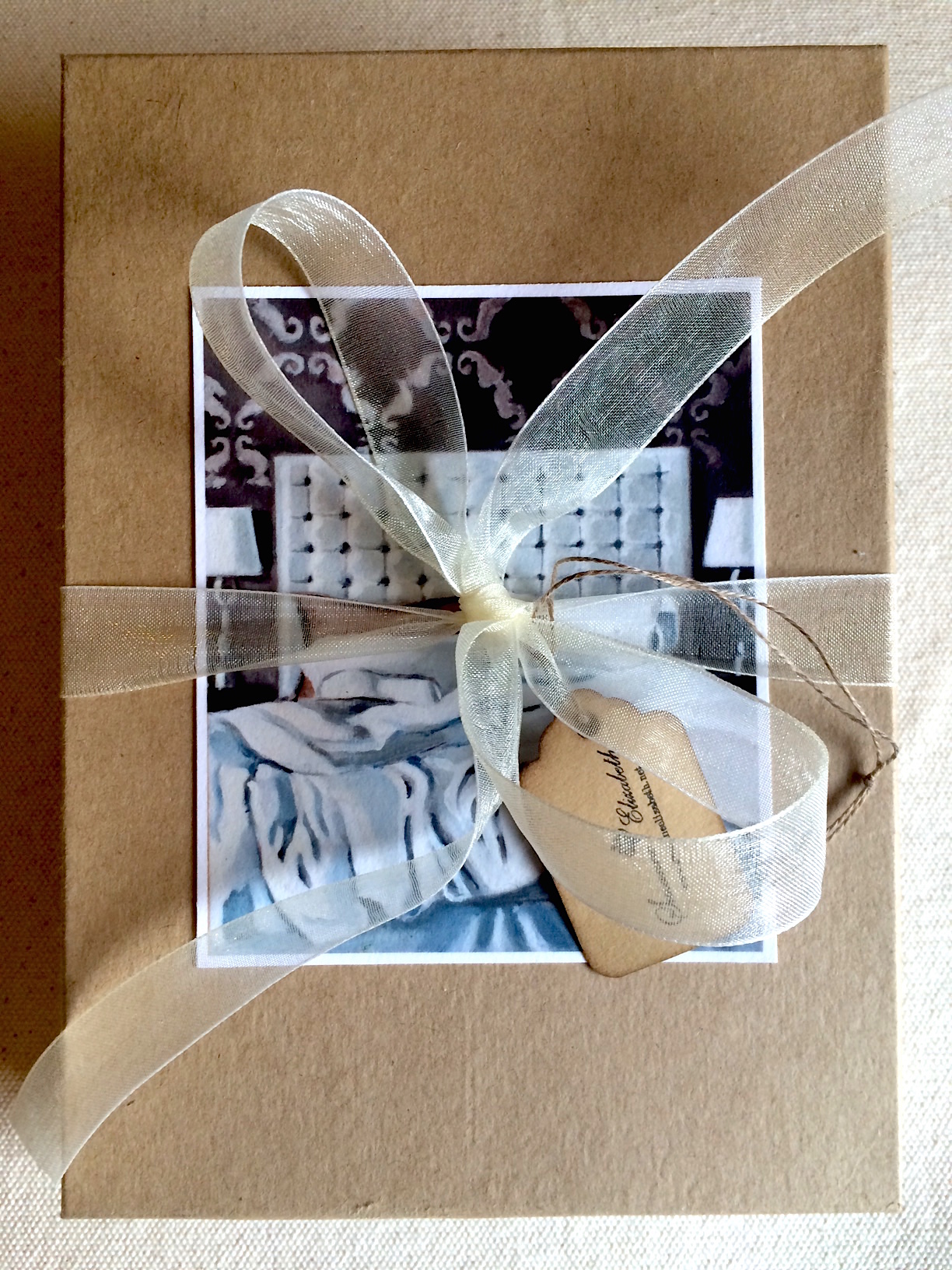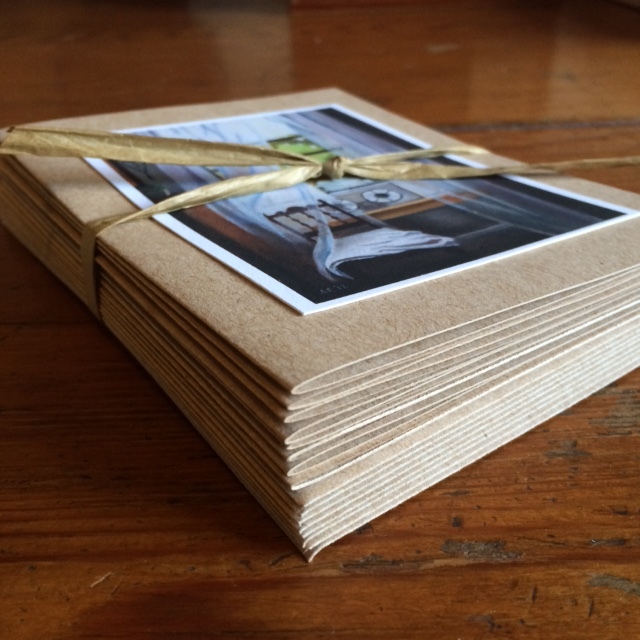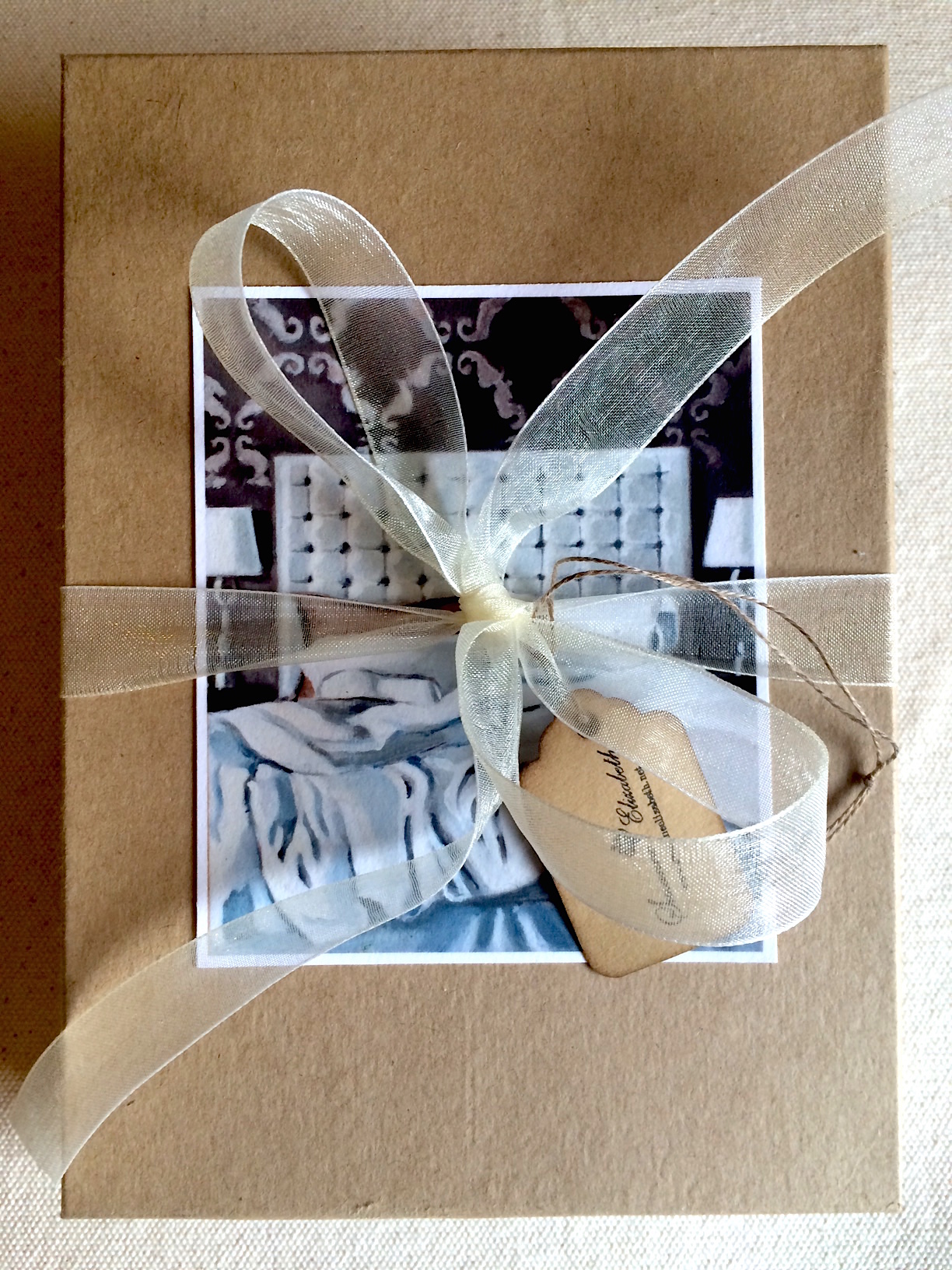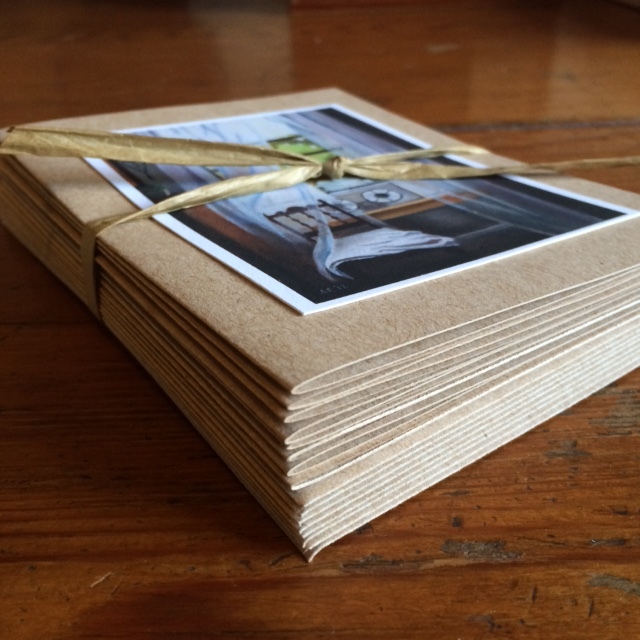 sold out
Gift box of 8 assorted cards and envelopes, kraft paper fold-note cards, blank inside
Interior/Still life collection of 8 fold-note cards and envelopes. (or choose urban landscapes/Italy series...whatever makes you happy).
Card Size: 4 1/4x 5 1/2
Box Size: Length 7", Width 5", Height 1"
Each card is hand made using paper bag colored fold note cards and envelopes. I affix hand- printed and cut images of my paintings to the front of each card, then I stamp the back with my logo and write the name of the painting represented. I pick 8 different images within the Interior/Still life theme.
Shipping takes 1-2 weeks, depending on if I have your requested images in stock. If I have them on hand, I can get the order out within three days.
'
**I am happy to do a custom collection of cards for you, so please convo me with your requests!**
These boxes grew out of my passion for giving gifts and making cards with my paintings to sell at craft shows and in cafes. I was particularly inspired by an artist in New Mexico years ago who sold beautifully packaged cards of their work in craft boxes that looked and felt sacred.